Special Guests
Jacqueline A-Tjak MSc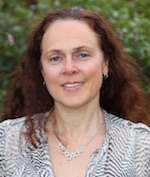 Jacqueline A-Tjak is a registered Clinical Psychologist, who has worked for over 30 years in the clinical field, in inpatient and outpatient facilities, with patients with anxiety disorders, depression and personality disorders. She was trained in CBT and ACT and is a peer reviewed ACT trainer. She is a Fellow of ACBS. She has also been trained in FAP, IPT, CBASP and MBT. Since 2010 she is doing PhD research comparing ACT and CBT in patients with a major depressive disorder in collaboration with the University of Amsterdam. She has published several articles and two books on ACT.
---
dr Ross White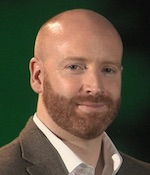 Dr Ross White (PhD, DClinPsy) is an Associate Professor of Clinical Psychology at the University of Liverpool, UK where he is the Research Director on the Doctorate of Clinical Psychology training programme. He has a research interest emotional regulation in the context of complex mental health problems (including psychosis and bipolar affective disorder). He has conducted randomised control trials of Acceptance and Commitment Therapy for promoting emotional adaptation following psychosis. Dr White is a qualified mindfulness instructor and an "Association of Contextual Behavioural Science" peer-reviewed trainer of Acceptance and Commitment Therapy (ACT). Dr White is a co-investigator on large randomized controlled trials being conducted in collaboration with the World Health Organization and the United Nations High Commissioner for Refugees that are investigating the efficacy of an ACT-based self-help intervention (Self-help+) aimed at reducing distress experienced by refugees in Sub-Saharan Africa and the EU. Dr White set up and directed the MSc Global Mental Health programme at the University of Glasgow. He was lead editor of "The Palgrave Handbook of Socio-cultural Perspectives on Global Mental Health" (http://link.springer.com/book/10.1057%2F978-1-137-39510-8), which was released in February 2017.
---
dr Graciela Rovner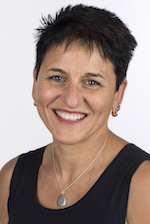 Graciela Rovner is known as a highly inspirational and fun workshop leader. She is a senior pain specialist physiotherapist, her PhD is in Medicine (Rehabilitation Medicine) and has masters degrees in clinical medical sciences, psychology and physiotherapy graduated in Sweden. She is the only ACBS peer-reviewed ACT trainer that is a physiotherapist. She has specialized in adapting and developing ACT for the inter-professional team and all the professions working in pain rehabilitation and mental health settings. Her clinical implementation research focuses on how to evaluate, select and allocate patients with chronic pain and how to best targeted rehabilitation programs.
As a consultant, she helps clinics to streamline their pain services, training and supervising the inter-professional team and help them to create modularized and stepwise rehabilitation programs in order to offer each group of patient an effective and "individualized" group based rehabilitation. Graciela teaches at grad-level at Karolinska Institutet, and is invited to teach and train around the globe. She speaks Spanish, Swedish, English and French.
Dr. Rovner is the Founder and CEO of ACT Institutet Sweden, dedicated to research, teaching and training of ACT. Since last year she is the Pain clinic Project and Clinical Development Manager responsible to implement ACT at a regional level in western Sweden. She is also the president of the Swedish ACBS chapter. Graciela is married, mother of two and have herself learn to live with pain since her teen implementing ACTiveRehab. She loves to run, swim, bike, yoga and eat simple and healthy.
---
dr Louise McHugh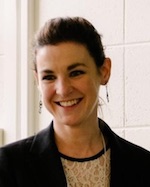 Louise is an Associate Professor at University College Dublin. Her research interests are centered on the experimental analysis of language and cognition from a behaviour analytic and Relational Frame Theory perspective, including especially the development of complex cognitive skills such as perspective-taking and the process-level investigation of behavioural and cognitive psychotherapies including Acceptance and Commitment Therapy. She has published over 80 papers on these topics and has received funding from several sources including the British Academy, the Leverhulme Trust, the Waterloo Trust, the Welsh Assembly, the Irish Research Council and the Health Research Board. Louise is a Marie Curie Fellow and a Fellow of the Association for Contextual Behavioural Science.
---